The crisis created by the coronavirus pandemic hit the fashion industry especially hard. The global pandemic caused record-low economic profits, record-high bankruptcies, and the closure of approximately 25,000 stores in the U.S. alone. McKinsey claims the fashion industry's profits have decreased by 93 percent in 2020; in comparison, margins rose 4 percent in 2019.
Unfortunately, 2021 doesn't look set to improve, either. Sales are predicted to drop between 7 to 12 percent in the U.S. this year compared to 2019. Europe will do a little better, dropping between 2 to 7 percent, while China will grow between 5 to 10 percent.
Fashion companies are now forced to adapt to the new reality of changing consumer behavior. Consequently, they need to find new ways to rebuild their businesses in a relatively short period.
Digital channels will continue to be the primary driver for 2021, a trend set even before the pandemic. Consumers have been reluctant, often forbidden, to gather in large crowds and busy high streets. This, of course, only added to the forced adoption of digital tools and innovations by many.
Any crisis opens new opportunities and areas for growth. While many brands are just starting to apply digital practices, like live streaming, customer service video chat, and social shopping,
innovators are looking ahead, trying out even more methods to keep up and evolve the consumer journey. The latest battleground? Gaming.
The once somewhat fraught relationship between fashion and gaming has changed dramatically over the last couple of years. However, 2020 has officially made gaming COOL internationally. Gaming influencers, more than any other industry, are leading increasingly large live streams, with their brand being a large monetization strategy. As a result, gamers are more conscious of their image and fashion sense, often pushing their loyal viewers to buy their 'merch' (typically, personally branded clothes).
Why gaming is the next battleground for major apparel brands
1.The Cross-Segmented Market Potential is Massive
Unlike the fashion industry, the global games market is growing steadily. Gaming has become a means of escapism and time filling for many. As a result, one of this year's growth drivers is an increased interest in gaming, due to COVID-19-related lockdown measures.
According to Newzoo Global Games Market Forecast, the entire video gaming market is expected to be worth over 200 billion U.S. dollars by 2023.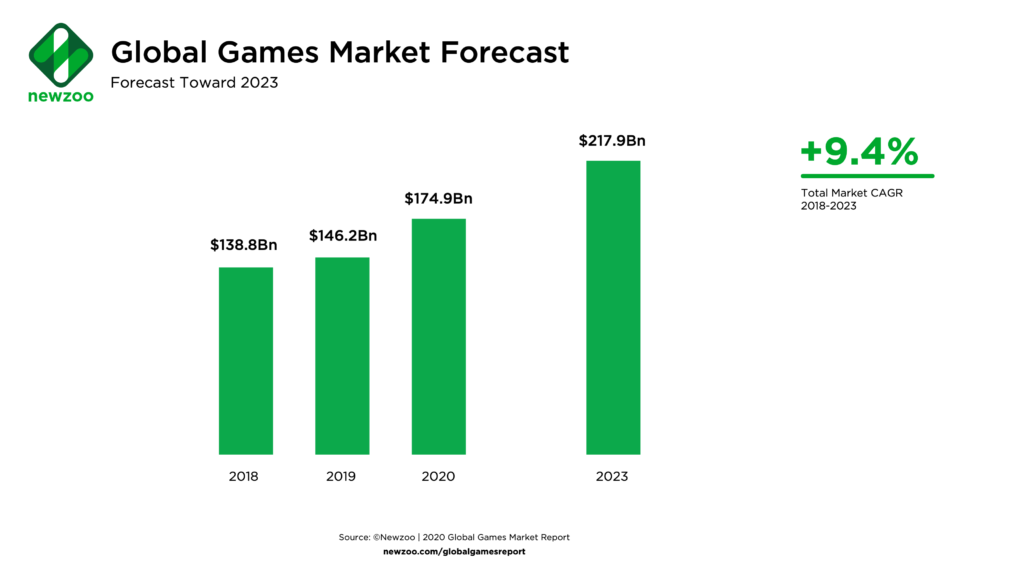 The three largest videogame markets are China (worth $27.8B), the
United States (worth $19.4B), and Japan (worth $12.2B).
The same picture repeats in the apparel industry. With a market size of $32,1B, most revenue will be generated in China. Closely behind is the
US, with a market size of $316M. The third major player is Japan, with a projected volume of $77M.
2. The Untapped Consumer Base Is Rapidly Growing
According to the Newzoo Global games market report, the year 2023
will mark a major milestone for the global games market. That year, the global number of players will surpass the three-billion mark, representing a CAGR (2015-2023) of an extra 5.6 percent.
In addition, projected growth of the industry means that apparel 
brands will soon be able to engage with billions of users across the world.
The Asia-Pacific market has been, and remains, a desirable market for many fashion companies. 54 percent of global players are concentrated in this region, so consequently, the gaming segment increases the horizons for expansion.
As for age groups, Gen Z and Millennials are the primary target audience for the majority of the modern apparel industry today. These two groups show the largest average increase in time-spent playing videogames (23 percent and 22 percent, accordingly).
In the United States, these two age groups represent almost 58 percent of all video game users. Gamers between 18-24 years old make up about 23.5 percent of all gamers, meanwhile players between 25-34 years old
represent around 34.3 percent. Surprisingly, 35-44 year old players make up a larger portion of overall gamers than players aged between 18-24 years old.
In China, there's a dip in players between 36-45 years old, representing only 16%. Players aged between 18-25 make up 27.7 percent of all
gamers in the country, meanwhile those from 26-35 years old make up 24.3 percent.
In China, there is far closer equality in the gender split than in the U.S.,
with 46.7 percent of gamers being female. In contrast, only 40% of gamers in the U.S. are female.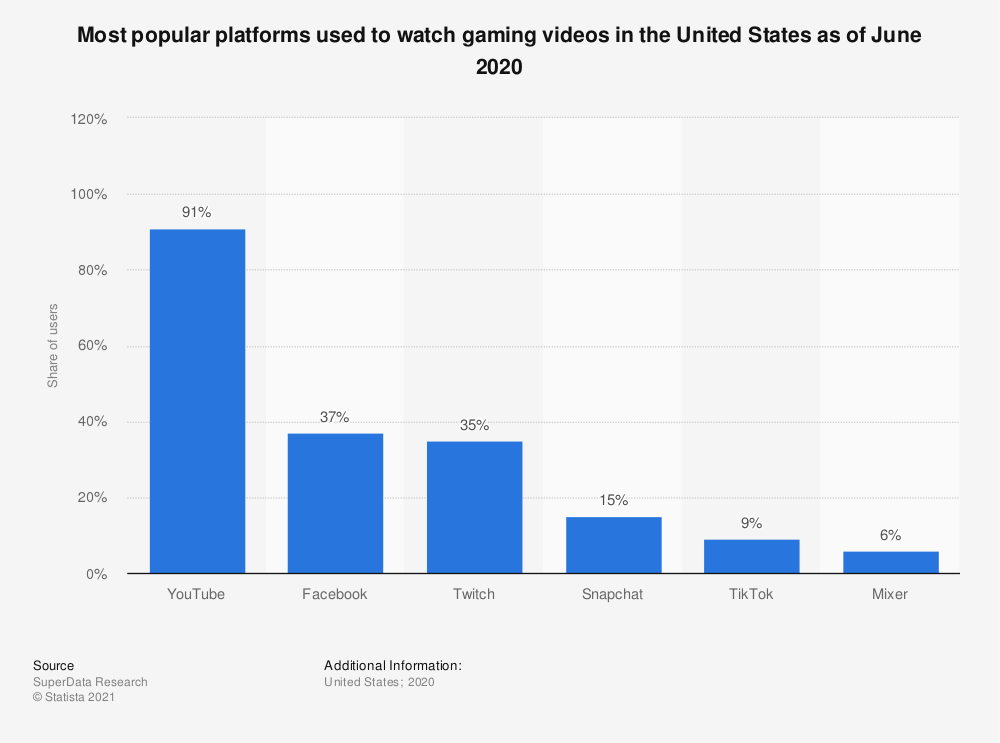 The gaming market has grown to more than single-player gaming. An entire industry has opened up where players watch others stream video games, both competitively and for fun, across a variety of platforms. In a 2020 survey, ninety-one percent of gamers from the United States watched gaming videos on YouTube.
Where do apparel companies fit with gaming?
1. Downloadable Content ("DLC")
Some of the most popular games today, like Fortnite, operate on
freemium models: free to download with in-game purchases. In 2019, Fortnite's user-spending on gaming DLC in the United States reached an average of $82 per user, with upgrades to character outfits, known as "skins," being among the most common purchases.
Skins are essentially digital apparel, designed for characters to wear. Typically, gamers purchase different outfits using their in-game currency, which is either organically earned by playing the game or the coins are paid for online.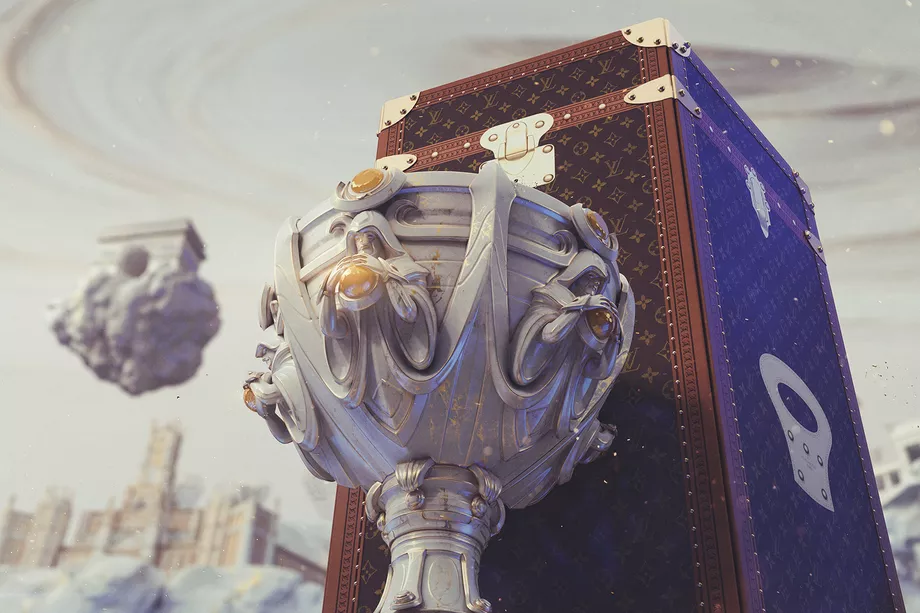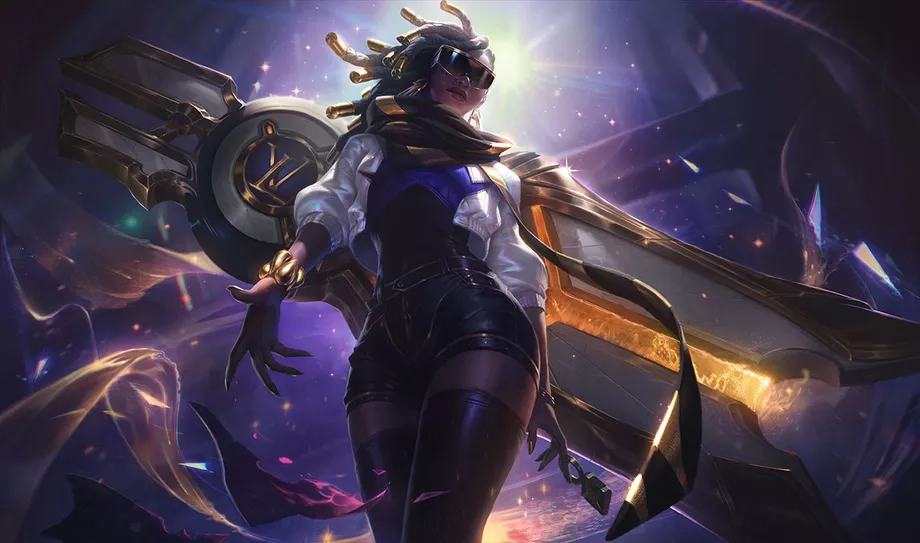 Unlike the typical apparel industry, digital skins are virtually completely margin (pun-intended) since you do not have to pay for materials and shipping at the item-level. As a result, gaming companies, like Fortnite, earn annual profits that rival Amazon.
While fashion's entrance into the industry remains immature, some brands are beginning to wake up. In 2020, Louis Vuitton partnered 
with League of Legends to supply an exclusive in-game outfit for a limited time, where users had to pay $10 to be able to compete for the skin.
Nike's Air Jordan brand did the same back in 2019, where players could access a couple different outfits, as well as a digitized version of the iconic Nike Air Jordan 1s.
collection inspired by Fortnite, which launched in December 2020. The launch was a massive success, featuring characters from the game on the front (and often back) of sweatshirts, t-shirts, and more.
In 2019, the world championship of League of Legends (another mainstream freemium game) featured collaboration with Louis Vuitton. The luxury fashion brand created a travel case for the trophy and skins. Importantly, Louis Vuitton partnered with the videogame
giant behind League of Legends, Riot Games, to design a League of Legends Capsule Collection. The Capsule Collection boasts the game's theme across t-shirts, sneakers, pants, bags, and select items with price tags as low as $170 up to a $5,600 leather jacket.
In June 2020, Gucci also dipped into gaming, with its launch of a limited-edition watch collection with a League of Legends e-sports team, Fnatic. The launch was named the Gucci Dive watch and
featured a $1,600 price point. Hence, the Gucci-Fnatic partnership signifies the luxury brand's entrance into the world of gaming, with the watch featuring the e-sports team's logo and signature colors.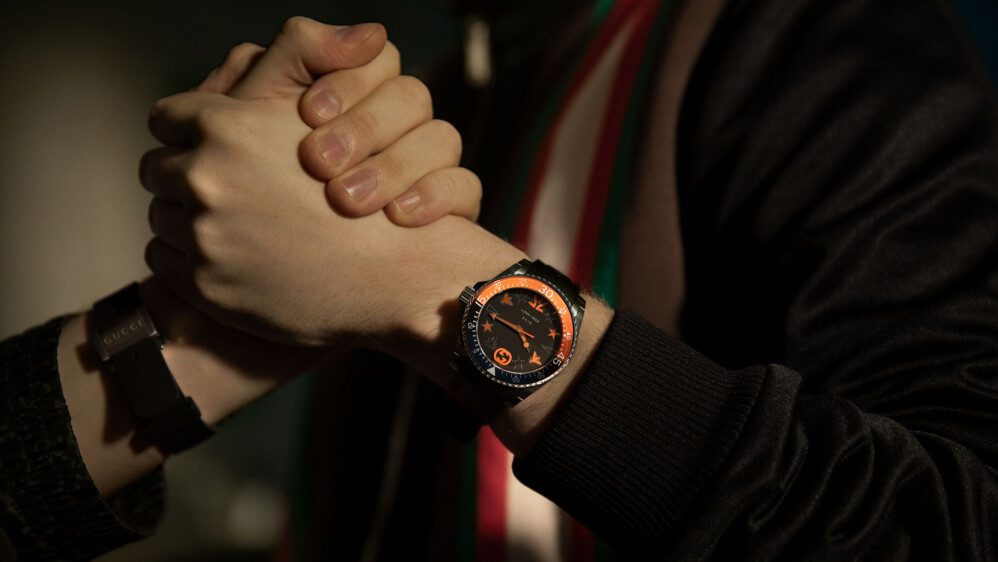 Moschino x Sims
The Sims franchise isn't an alien to the fashion industry. They've done a few collaborations with different brands including Diesel (in Sims 2)and H&M in the Sims series. The fashion collaboration continues with Moschino in both the real-world and in the game.
In September, "League of Legends" launched a streetwear collection with Aape by A Bathing Ape.
The social simulation game Animal Crossing sold over thirteen-million physical and digital copies for its latest release in the first six weeks alone, making the most successful launch for a Nintendo Switch release in the console's history.
Even before the pandemic, the spread of virtual games has been an ongoing phenomenon. The global games market is expected to exceed S$255billion (according to research firm Newzoo). It is also expected to have a significant cohort of users from youngsters and Asian demographics.
Another example of fashion and gaming collaboration is seen in Animal Crossing's design to allow players to dress their avatars in Prada, Off-White, Ratberry (by Burberry) and Gucci Arcade. These projects had taken the "Lux x Gaming" (luxury and gaming) world by storm this year. Suddenly, they have created an unlikely demographic of new gamers.
New games created by brands
Twitch x Burberry
Following Burberry's stream of their latest show on Twitch, the
British heritage brand has launched its first online game called B Bounce in 2019, introducing the gaming experience to customers globally on Burberry for the first time.
Players race a deer-shaped character to the moon, using supercharged Thomas Burberry monogram puffer jackets. Once the player has selected a puffer jacket for the character, they bounce upwards between platforms to reach the moon, gaining extra speed by collecting Burberry's gold TB logos and drones along the way. Players will compete for special B Bounce prizes, with winners awarded custom made GIFs and virtual Burberry puffer jackets edited into a digital picture of their preference. The first prize is an authentic jacket from the new Burberry puffer collection, available to players in the UK, US, Canada, China, Japan and Korea.
Collaboration with top-players (offline and online).
Top gamers are new celebrities and influencers since they earn their millions from leveraging their massive online followings into endorsements, fees and sponsorships.
The most notable players in the world:
Ninja (Tyler Blevins), 16,32 million followers on Twitch, 24 million subscribers on YouTube. His earnings for 2019 was 17million.
Ninja is the first pro gamer to get his own sneaker-collaboration.
Ninja released a collaborative sneaker with iconic brand Adidas (2020).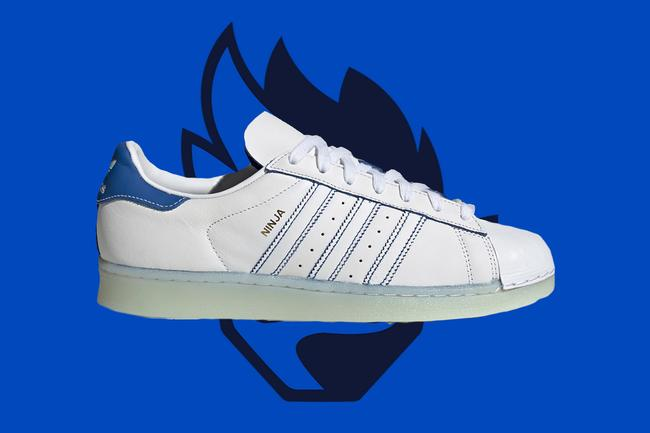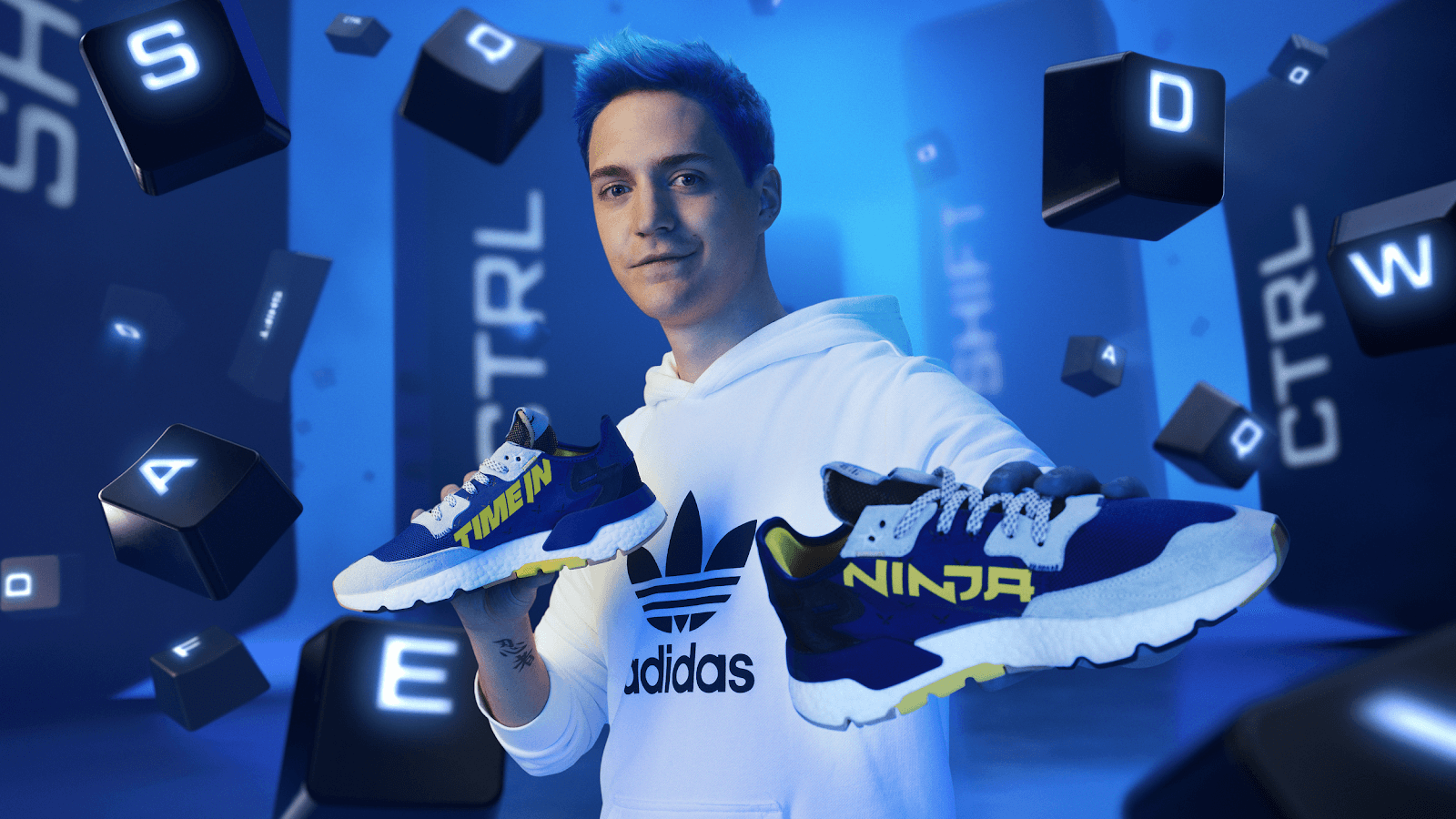 Gen.G. Working with PUMA (XETRA:PUM.DE +1.24 percent), the designer has come up with jerseys that will be worn by the Gen.G team during the 2020 League of Legends World Championship. (pic Gen-G)
Video games have been mainstreaming for decades but their place in pop-culture feels far more dominant to gamers and non-gamers alike now more than ever before. This phenomenon has attracted the attention of the apparel industry – every part of it, ranging from mass-
market and street-wear to luxury brands.
What will the future hold? Apparently, more and bigger collaborations lie further afield.
Popular Articles On The Topic Block